Republication of Waiheke Pioneers
Dixie Day's book Waiheke Pioneers, the standard reference for early European settlement on Waiheke, had been out of print for five years, but we have published a second, revised edition. The book launch took place in conjunction with our AGM on 12 June 2022. You can purchase the book at the Museum or at retail stores around the island, or order it online.
---
Covid-19 Disruptions
Museum is open!
With New Zealand having now relaxed most Covid-19 restrictions, the Museum of Waiheke will be open to the public whenever we have volunteers to do so. Stay tuned to this website or to our Facebook page for further developments, or call the Museum on (09) 372-2970 during opening hours to confirm that we are open. (See our Covid-19 closure policy below.)
---
Our next Open Day
The Historical Society is planning the Museum's next Open Day (the original date of 29 January 2023 had to be cancelled). There will be craft displays, events, games, and items for sale. Stay tuned for details.
---
Goodwin Cottage handrail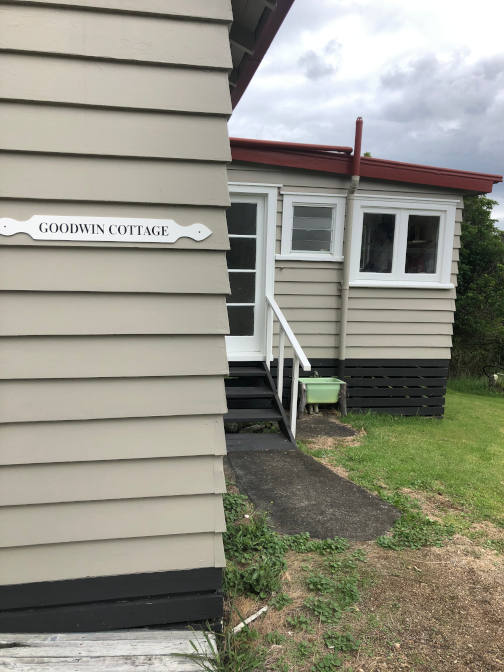 Thanks to island handyman Paul Wise, the steps up to Goodwin Cottage now have a handrail to help our disabled visitors enter the cottage. Paul is also responsible for the brick edging that now graces the pathways between cottages. Thank you Paul!
---
We're featured on the Sealink Roadtrip
Our Museum is featured on Sealink's Art & Culture Roadtrip. Have a look!
---
The History Quiz
That's right — a trivia quiz with no science, no rugby, no Hollywood! We plan on making it a regular event for the Historical Society. Members and non-members welcome.
---
Wharf2Wharf Fun Run
Saturday, 14 March 2020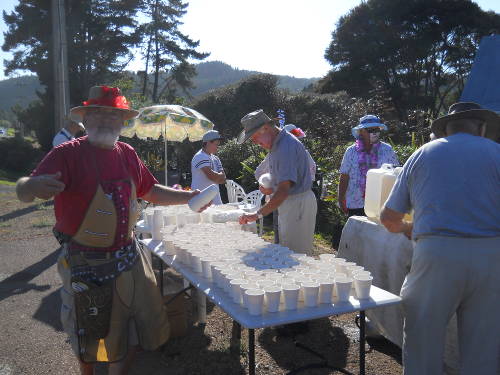 Once again, our Museum provided water to passing runners. Sadly, the races were cancelled in 2021, 2022, and 2023, but are on for 21 January 2024. Come join us next year!
---
Members' section
Annual General Meeting
was held on Sunday, 30 April 2023, at 2PM at the Museum. This was a celebration of the 50th anniversary of the Historical Society, and the 40th of our Museum. A birthday cake was enjoyed!
(Read the minutes.)
New members are always welcome!

---
For history buffs
and researchers
Waiheke Vintage & Historic Photos
Peter Young's Facebook page on Waiheke history
Early History of Waiheke Island
A missionary on Waiheke Island in 1849
A visit to Waiheke Island in 1858
Surfdale memories from the 1940s
The Waiheke Fun-Map (1948)
The 1922 subdivision of the Matiatia-Oneroa Estate

Under construction...
The following are coming soon:
Directory of Waiheke residents in 1948
---
The Museum of Waiheke
and Historic Village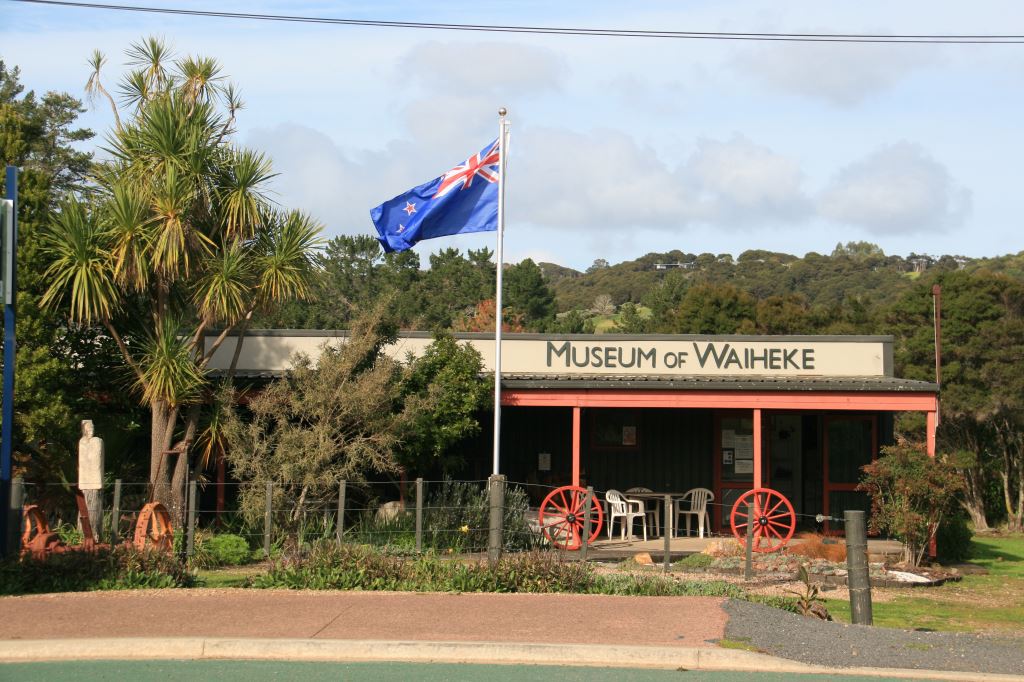 Experience a slice of Old Waiheke at the Waiheke Museum and Historic Village.
A reconstructed woolshed housing the Museum's main exhibits
A 1930s-style island cottage (Day Cottage) that can be used as a meeting room
Three small bach-style houses (Champion, Keane, and Goodwin cottages) with period rooms and photo exhibits
A working, manually-operated telephone exchange
The original Waiheke jail
Being developed: The Taonga Heritage Gardens
Maori artifacts, a wool press, a whale-oil cauldron, a player piano, and even a fine old long-drop toilet! (No, not in actual use; we have modern ones for visitors.)
The Museum is located at 165 Onetangi Straight, Waiheke Island, and is open from 11 AM to 3 PM on Wednesdays, Saturdays, Sundays, and public holiday Mondays, all year round (except Christmas Day and New Year's Day). Entry is by donation; we suggest $3 per person.
---
Covid-19 closure policy
The Museum of Waiheke will act in accordance with New Zealand rules regarding the responsibilities of public venues to the various alert levels during the Covid-19 pandemic. At present most restrictions have been lifted and the Museum is open for business as usual. Masks and vaccine passes are no longer required, but masks are available for those who wish to wear them. There are no longer any capacity limits in our buildings.
Hand sanitiser and toilets with soap and water are always available. Good hygiene practices are a must, such as coughing into your elbow and staying home if you are feeling unwell. Thank you for your cooperation.
---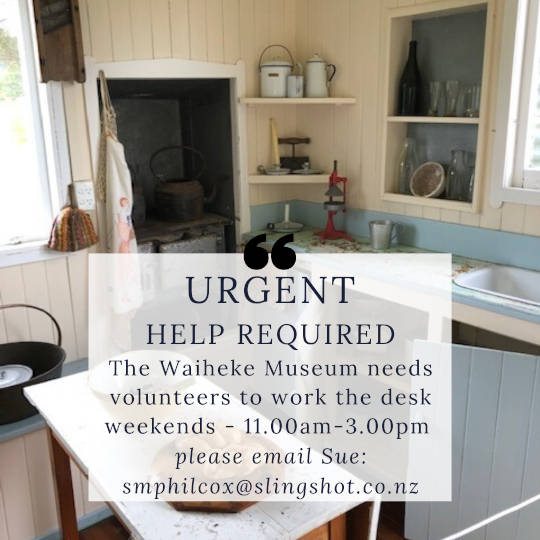 ---
Take a tour of the Museum buildings
The aerial view below is courtesy of Google Maps. Click on any building for more information.