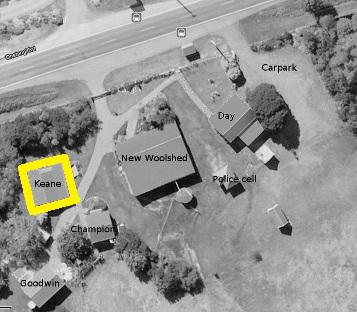 (Click on map for a larger view.)
Tour the Museum Buildings
Keane Cottage
Keane Cottage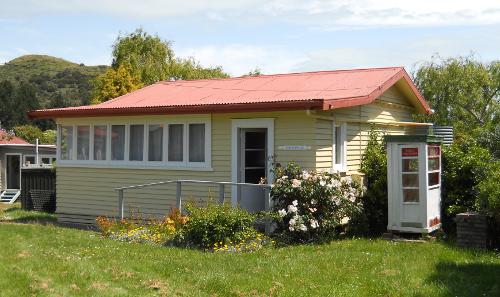 Keane Cottage was the last of the three residential cottages or baches to be moved to the Museum. Originally built in the 1940s for the Keane family on Oue Street in Oneroa, the cottage was acquired by the Historical Society in April 1997. Work began immediately in moving some of the exhibits from the Woolshed to the new cottage — which as it turns out was a lucky circumstance, as the Woolshed burned to the ground three months later.
Today Keane Cottage is decorated in the style that prevailed during World War II. Two of the rooms depict a young family of that era unpacking their trunks, presumably for a long holiday stay on the island.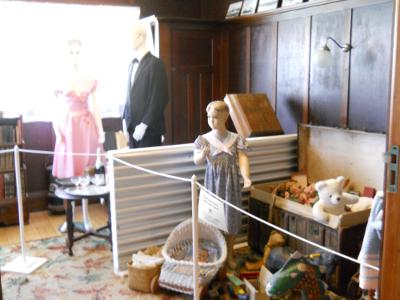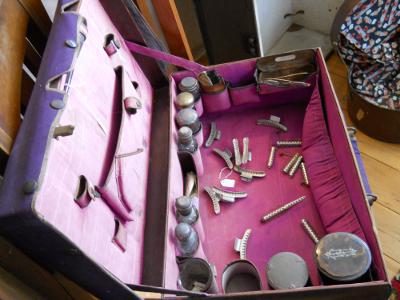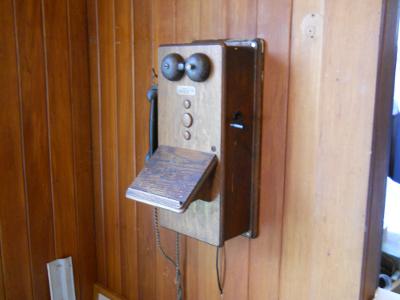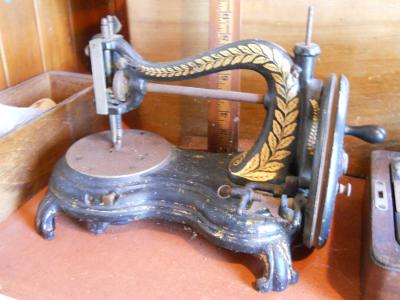 Another display shows a small store selling ladies' accessories and undergarments, such as might have been found in Oneroa or Surfdale at the time.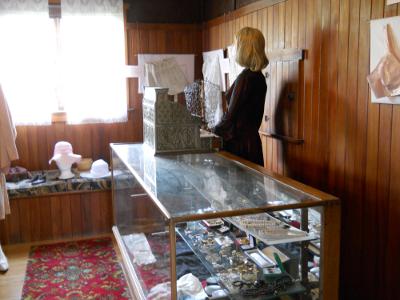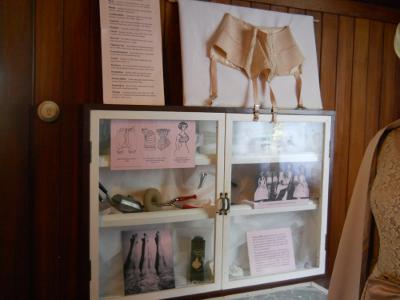 A further room has been turned into a dispensary, with a rather handsome mannequin representing Sister Gladys Tribe, fondly known as "Nurse Tribe" to generations of Waihekeans as the main provider of medical care on the island.