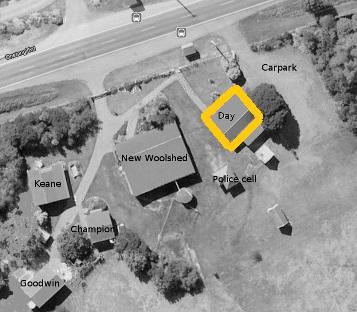 (Click on map for a larger view.)
Tour the Museum Buildings
Day Cottage
Day Cottage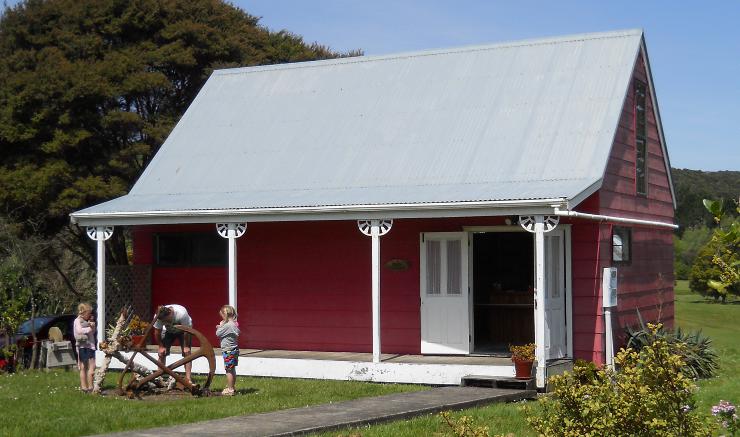 Day Cottage was Waiheke's original museum building. It was constructed in 1983 on the Anzac Domain in Ostend, and for seven years it housed the entire collection of artefacts and archives of the Waiheke Island Historical Society.
In 1990 the building was moved from Anzac Domain to the Museum's present site in Rangihoua Park, at 165 Onetangi Straight. At that time it acquired the name of the Society's co-founder and first president, Dixie Day; its formal name is the Dixie and Edsell Day Memorial Cottage.
Today the cottage is not open to the public, but is available to local groups as a meeting venue, or to researchers by appointment. It holds the Society's archives on the upper floor.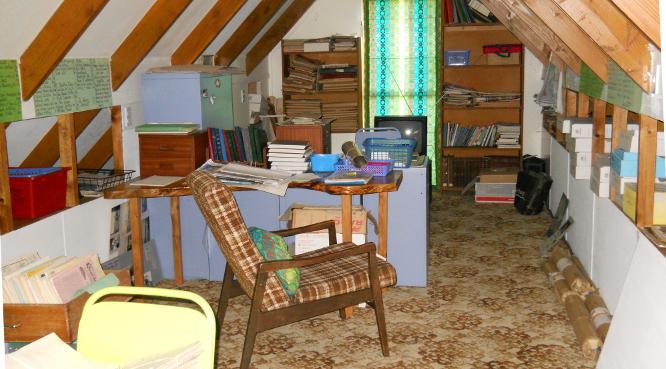 The ground level is a small meeting room equipped with a modern kitchen.