Waiheke Island Historical Society

P O Box 206, Ostend, Waiheke Island 1843, New Zealand
Book Launch of Dixie Day's Waiheke Pioneers
A year-long project to republish a Waiheke classic has finally borne fruit. The Waiheke Island Historical Society has announced that Waiheke Pioneers, Dixie Day's history of the first Pākehā families on the island, has been republished and is now available at the Museum of Waiheke on Onetangi Straight.
A formal book launch, including a blessing by Ngāti Pāoa elders, was held at the museum in conjunction with the Historical Society's annual general meeting on Sunday, 12 June 2022.
Waiheke Pioneers was first published in 1989 and sold out quickly, the proceeds being used to establish the museum at its present location. A second, much larger printing in 1991 provided enough copies to last for 26 years, but the book had been out of print since 2017. The revised and enlarged 2022 edition is being published through the island's own publishers, Lasavia Publishing, and with financial support from the Waiheke Local Board.
It's surprising how many visitors to the museum still ask us about a book published a third of a century ago, says Historical Society president Sue Philcox. At least once a week we get people wanting to research their family history on the island, or just read the fascinating stories that Dixie collected about the early European settlers.
The new edition has given the Historical Society an opportunity to do some updating and to fill in some gaps. For example, Māori history had been treated only in piecemeal fashion in the original edition. For the new edition, island historian Paul Monin has written a broad introduction to the pre-European period; Glen Tupuhi and the late Morehu Wilson of Ngāti Pāoa have provided additional information and corrections. Two early Pākehā families, the Merricks and the De Wittes, were mentioned only briefly in the first edition, but now have full chapters of their own. New photographs have been added and the original ones refreshed with better-quality reproductions.
Apart from those additions, Dixie Day's research and story-telling style have remained intact, says Society vice-president Mark James, who oversaw the project. Her original writing has stood the test of time. All we had to do, really, was to change a few references from 'early this century' to 'early 20th century' and not much else. It's just as great a read as it always was.
The new edition also features a full name index, which will be a boon to family historians and other researchers.
How to order
Copies of the new edition are available at the museum and at various retail venues around the island. Anyone who wishes to order online is invited to do so by electronic banking:
Transfer $30 (or $40 if you would like us to ship it to you — otherwise we'll hold a copy for you at the museum) to the bank account of the Waiheke Island Historical Society:
12-3011-0960967-00
with your name and the word "book" in the reference fields.
Also email us at info@waihekemuseum.org.nz to let us know that you've paid, and with any further instructions such as shipping.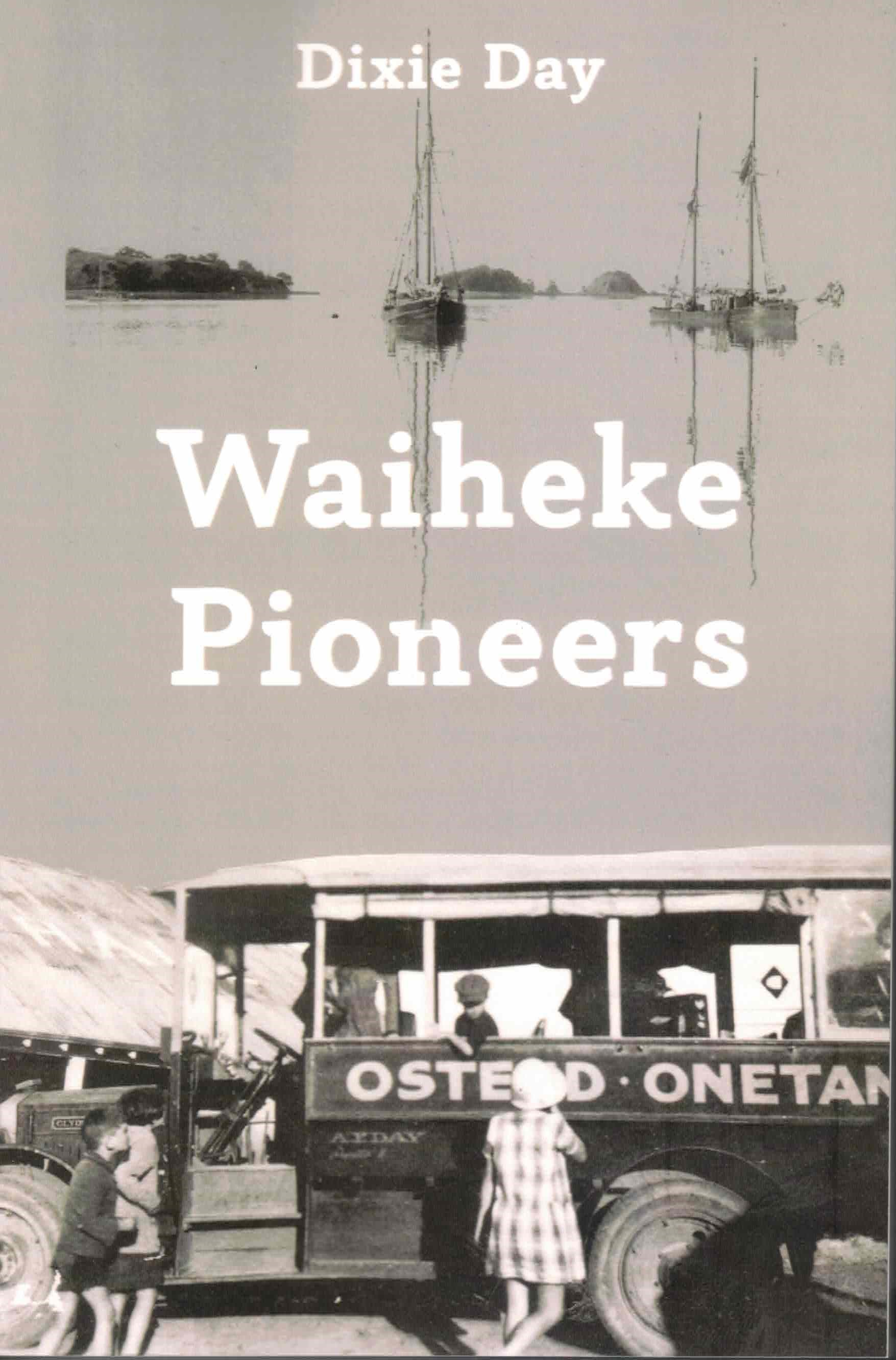 ---
This page last modified on 14 July 2022.