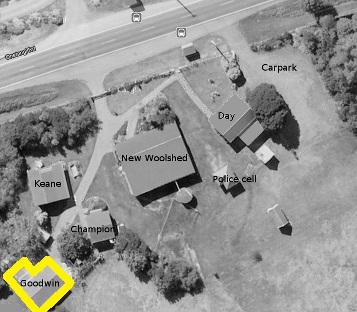 (Click on map for a larger view.)
Tour the Museum Buildings
Goodwin Cottage
Goodwin Cottage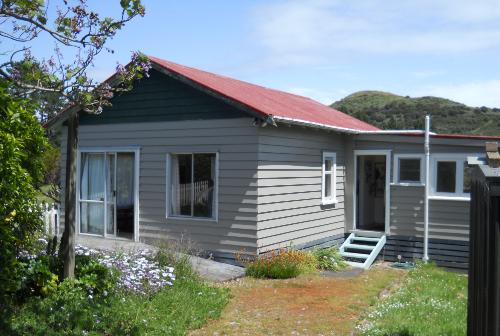 Goodwin Cottage, acquired by the Historical Society in 1990, is the only one of the Historic Village's three residential cottages to have been designed for electricity. The island was connected to the national electricity grid in 1953, and this cottage would have been built shortly after then.
Used for several years as a caretaker's residence, Goodwin Cottage is now outfitted in the style of the 1950s. The kitchen shows what domestic life was like in that era, and a schoolroom reflects the education available at the Blackpool School. Another room has also been turned into a small grocery store, of the kind that dotted the Waiheke communities at that time.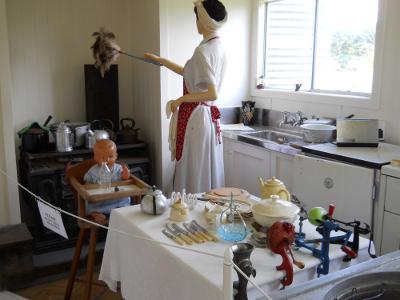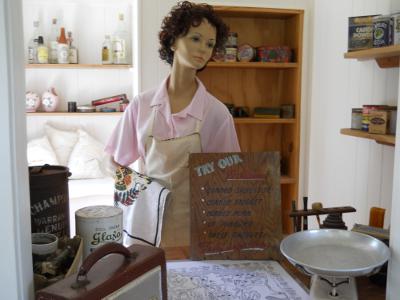 In addition to domestic scenes, Goodwin Cottage houses much of the Historical Society's photographic collection. The salon is devoted entirely to photography — framed photographs and the vintage cameras that may have taken them, as well as newspapers from the pre-television era with their emphasis on sometimes dramatic photography.