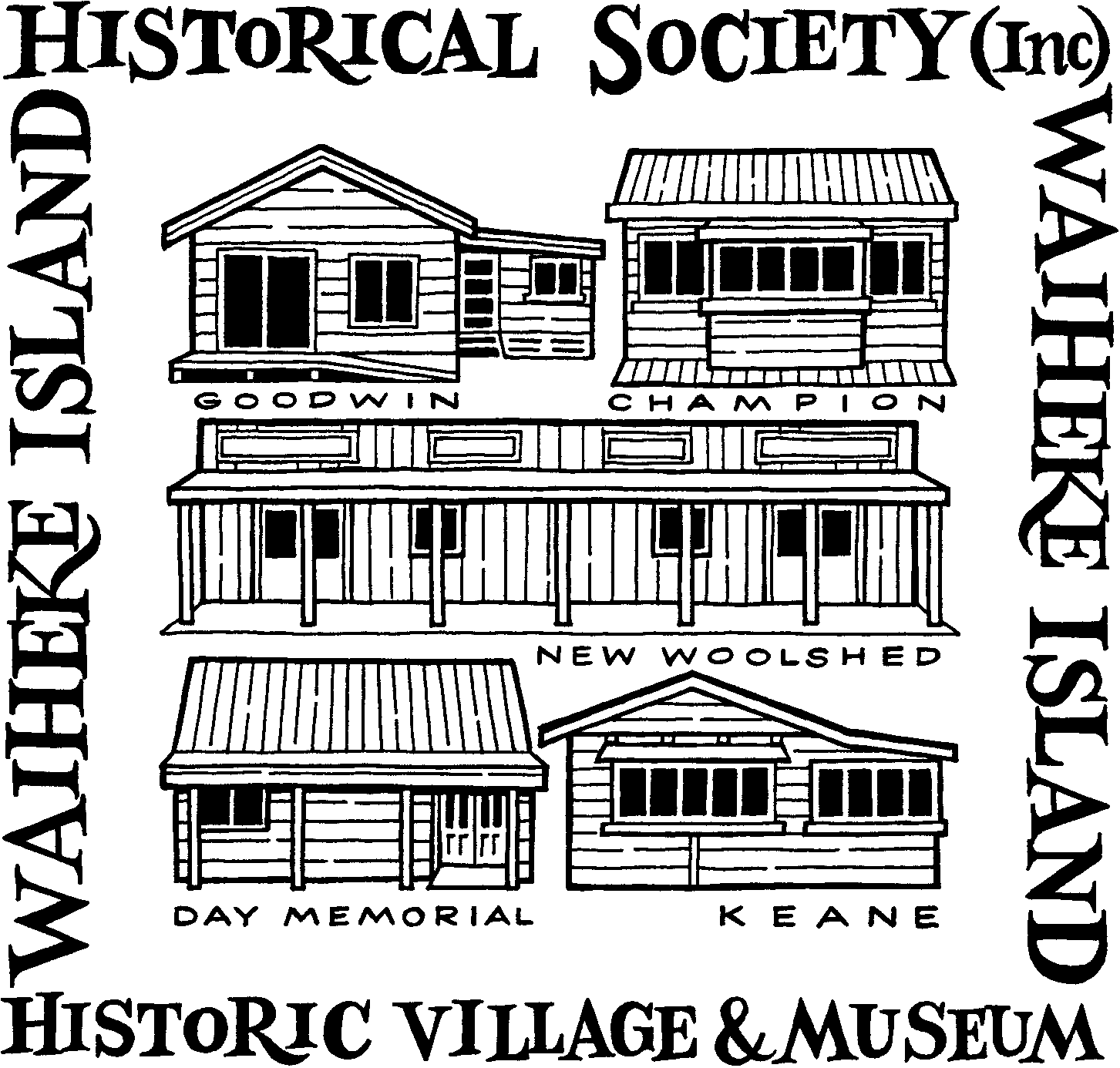 Waiheke Island Historical Society, Inc.
PO Box 206
Ostend 1081
Waiheke Island
New Zealand
(09) 372-2970
Newsletter
January 2013
Greetings from your committee. 2012 was an eventful year for the Museum.
We manned a water stop in January for the Wharf to Wharf Fun Run and by creating a themed display in front of the Museum we earned $250 for our general funds.
The AGM in was held in March. Anne Anderson was elected as president in addition to her role as secretary. The other members of the committee are Arnie Aretz and Mark James as vice presidents, Jan Vail as treasurer, Judith Phillips is our minutes secretary, Bob Anderson, maintenance and Christine Hoffman. Kara Nelson is our patron. The membership subscription is to remain at $20 per person.
The big issue in 2012 was in respect to the lease signed in 2007 with Auckland City Council. As you may have read in the local papers, this lease did not comply with the requirements under the Reserves Act and we have had to go through the formal process of notification and submissions to make the lease legal. Thank you to everyone who made a submission in support of the Historical Society. We are now awaiting the decision of the hearings committee.
As part of the preparation of our submission to the lease hearings, it was calculated that over 9,000 individuals had visited the museum and historic village over the past five years. It would be a great loss of an important local amenity and tourist attraction if Waiheke was to lose the Museum due to bureaucratic processes.
Maintenance at the Historical Village has been ongoing. The cottages are looking smart with their newly painted weatherboards. The Police Cell is still on the agenda for repairs and paint to the outside. Further maintenance or improvements has had to be delayed pending the outcome of the lease issue.
Forthcoming events:
A quiz night is planned for an afternoon or evening in February at Wild on Waiheke. Details to be posted in the Gulf News.
A garden clean-up is to be held in March when the weather is cooler. Members will be contacted and invited to take part with a sausage sizzle and refreshments afterwards.
A note for your diaries: The AGM has been scheduled for Saturday 6th April at 2pm at the Museum. Further details to be advertised in the Gulf News.
A reminder that membership subscriptions are due in January/February 2013. In the interest of saving our precious funds, no membership cards will be printed this year but receipts will be issued when subscriptions are renewed.
Thank you in advance for your continued support for the Museum and Historic Village.
The Committee Wishes you a Safe and Happy New Year.
___________________________________________________
Membership renewal
Please return this form with your cheque for $20.00 per person to:
The Treasurer
Waiheke Island Historical Society Inc
P O Box 206
Ostend
Waiheke Island 1843
Or, if you prefer by internet banking to:
ASB 12-3011-0960967-00, reference WIHS and quoting your name.
Please check the details below and correct as required:
Name
Address
Phone No:
Email:

waihekehistoricalsociety@xtra.co.nz http://waihekemuseum.org.nz
The Historic Village and Museum is open year-around on Wednesday, Saturday, Sunday,
and public holiday Mondays, 12 – 4 PM, on Onetangi Straight near the Golf Club.