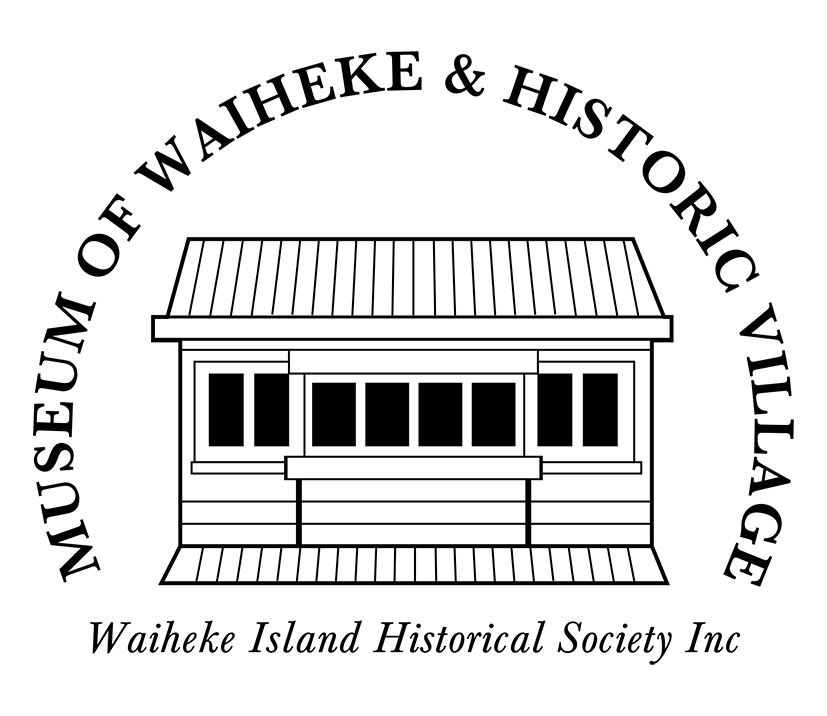 Minutes of the Waiheke Historical Society Incorporated
Annual General Meeting 5 July 2020
The meeting commenced at 2.06 pm.
Apologies: Katrina Stamp, Don McKenzie, Tanya Batt, Marion Bridge, Priscilla Tobin
Present: Sue Philcox, Juliet Hay, Samuel Shirley, Jan Vail, Alison Hunt, Margaret Milligan, Don Baillie, Logan Moss, Peter Johnston, Elaine Gibellini, Soon & Shirin Brown, Diane Tonkin, Barbara Hunter, Keith Pine, Bronwyn Hall, Caroline & John Winnard, Deb Marshall, Mary Batten, J Smeed, Rosemary Burns, Jodie Piggot, Kay Williams, Mark James, Graham Hunt, Barry Brown, Colleen Brown (guest speaker)
Minutes of the last Annual General Meeting were read to the members.
It was moved by Mark James and seconded by Juliet Hay that the Minutes of the 2019 AGM be accepted. Carried.
President's Report
General
As always it is a great pleasure to welcome you to our Museum. We value your support and commitment. Without you this Museum would not succeed.
Our Team
Our team of volunteers work hard, but as always we have loses throughout the year due to a number of reasons. Hence we are always looking for more volunteers to ensure our heritage remains alive.
After 15 years our very valued Jan Vail is stepping down from her current role as Treasurer. In the past Jan has taken the role of President, Secretary, Treasurer and Committee Member, as well as performing volunteer desk work. She is now going on to pursue other interests and generally take life a bit easier. This is a well-earned rest after so long. Please give her a huge round of applause and as a token of our appreciation I ask that she accepts this small gift on behalf of everyone. Thank you, Jan.
The committee members who have also loyally supported me in my role as their President also deserve a round of applause as does those who have supported the Museum and helped keep our heritage alive. Thank you.
Goals
With Covid-19 throwing us off the rails, it has been hard to fulfil the tasks needed around the Museum. However, with luck they will be achieved sometime this year.
We still require some replacement boards and hand rails to be put on Champion Cottage before it can be repainted.
When funding allows we plan to continue the concrete paths and ultimately purchase a new water tank.
We would also like to see some more Maori artefacts to add to our collection as their history plays an important part of our heritage.
One of our main goals is to encourage more volunteers so we can stay open on our rostered days. To those of you who are not members or volunteers, please give some thought as to whether you might have some time to devote to our cause. We have membership forms available here today.
Another Live Heritage Day is in the offering this year and with extra help we can make it bigger and better.
I would now like to introduce you to our quest speaker Colleen Brown who is the author of her well researched book "The Bulford Kiwi, The Kiwi we left behind", which I am delighted to say will be on sale today.
Welcome Colleen and thank you for sharing your knowledge with us today.
It was moved by Sue Philcox and seconded by Alison Hunt that the President's Report be accepted. Carried.
Treasurer's Report to the year ended 31 December 2019 was presented by Jan Vail.
Financially, the Society is in a sound position. Our income from donations was lower than the previous year although a very successful Live Heritage Day at Labour Weekend raised over $1600 from sales of produce, activities and donations. This is included in Fundraising in the financial statements. Subscription income was slightly higher than the previous year. Sales are lower as the previous year's sales included calendars and we did not have any printed for 2020. We operated a water station again for the Wharf to Wharf Fun Run receiving $250 from the W2W committee and this is included in fundraising.
General expenditure was slightly more than the previous year. Power, insurance, security and telephone remained constant. The painting of Day Cottage was paid for out of general funds, we did not receive any grants this year. Repairs and maintenance was higher due to plumbing repairs to the septic pipes and the requirement of the tank to be pumped out. After adjustments for non-cash expenditure, there was an operating loss of $3,866 for the year.
Visitor numbers totalled 4,250, slightly lower than the 4325 visitors in 2018 but this does not include all the visitors at the Live Heritage Day as it was not possible to count them. Numbers of visitors averaged out at approximately 82 each week for the year.
As a voluntary organisation, the Society is dependent on your membership fees and donations from the public to operate the Museum. The committee thanks you for your on-going support.
It was moved by Jan Vail and seconded by Sue Philcox that the Treasurer's Report be accepted. Carried.
Nominations for the Committee & the election of officers.
The following nominations for officers have been received:
President: Sue Philcox
Vice President & Treasurer: Mark James
Secretary: Alison Hunt
Committee members: Don Baillie, Juliet Hay, Margaret Milligan, Sam Shirley
It was moved by Sue Philcox and seconded by Alison Hunt that the above officers and committee members be accepted. Carried.
General business:
Men's Shed
The Museum was approached early in 2019 by The Men's Shed who were looking for a replacement venue and sought approval to erect a container shed on part of the grounds leased by the Museum. There had been several meetings with their committee and our own, as well as Council who were looking at the terms of the Museum's lease etc. In the meantime the chairman of The Men's Shed has left the island and current status of this proposal is not known.
This will be an item on the upcoming agenda for the Committee.
Guest Speaker:
Colleen Brown gave an impassioned talk to us about her book – 'The Bulford Kiwi. The kiwi we left behind.' The little-known story of the Bulford Kiwi centres on the end of WW1 when New Zealand soldiers were unable to be repatriated. After enduring a long cold winter, strikes throughout the United Kingdom meant that ships bound for NZ were delayed. The NZ soldiers eventually rioted and a plan to construct a giant Kiwi on Beacon Hill overlooking the main camp was hatched. New Zealand soldiers completed the task of digging the Kiwi out by hand in June 1919.
She explained that the story does not end there. It carries on to the present day when in 2017 the British Government made it into a scheduled monument. The turbulent life of the Kiwi is explained with unknown heroes taking centre stage in the story to make sure that the sacrifices made by our soldiers so far from home will never be forgotten.
The meeting was officially closed at 3.22 pm, followed by afternoon tea.
Alison Hunt – Secretary – 6 July 2020