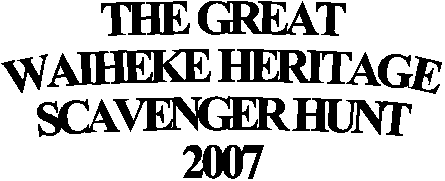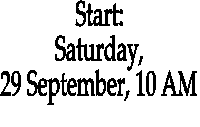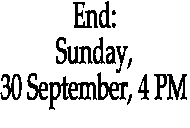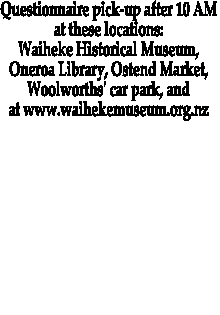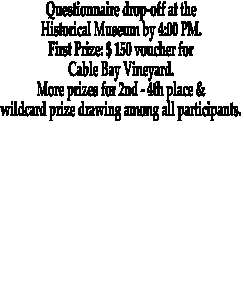 Tips for Participants:
Sunday, 30 September, 2007, 4:00 pm sharp
Your guess is as good as ours!
All participants have a second chance to win a prize. Hand in your questionnaire even if you do not think you have enough correct answers. Guess the number of questionnaires that will be handed in by 4:00 PM at the Historical Museum. The closest guess to the actual number will win a wild card prize!
Some of the answers may not be available at all times and several answers may be found in one location.
Give it your best shot!
Have fun!